Release Toxins and Experience Weight Loss and Radiant Health
Meet Cathy | Introduction | Episode # 01
Cathy Vignola
May 04 2010
Here's Cathy's Official Bio:
Cathy Vignola, graduate of The Institute for Integrative Nutrition, is a specialist in internal cleansing and an expert at creating a highly customized step-by-step health program that has you leading an energized and productive life with more purpose.
As a Health Counselor accredited by the American Association of Drugless Practitioners (AADP), she is certified and licensed in both eastern and western nutrition, modern health issues, personal growth and development, and health counseling.
At the Natural Gourmet Institute for Food & Health, she learned to master the techniques for creating delicious and balanced satisfying meals that support health and beauty.
Cathy is the creator of CathysHealthTips.com, the author of the e-course '9 Easy Steps to Release Weight and Toxins (Naturally!) through Internal Cleansing,' and a bi-weekly newsletter offering tips, articles and resources to achieve optimum health and beauty.
Click here to learn about Cathy's Story.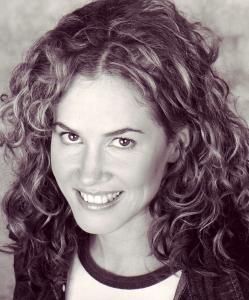 About Cathy Vignola
Cathy Vignola (www.CathysHealthTips.com) is an advocate for internal cleansing and an expert at creating easy, step-by-step health & beauty programs. By following Cathy's suggestions, you will improve your health, raise your energy and become more beautiful (both inside and out).

To receive your FREE 9-part e-course '9 Easy Steps to Release Weight and Toxins (Naturally!) through Internal Cleansing,' send an email to [email protected]
Click here to see the full author's profile
Recent Episodes
Meet Cathy | Introduction | Episode # 01